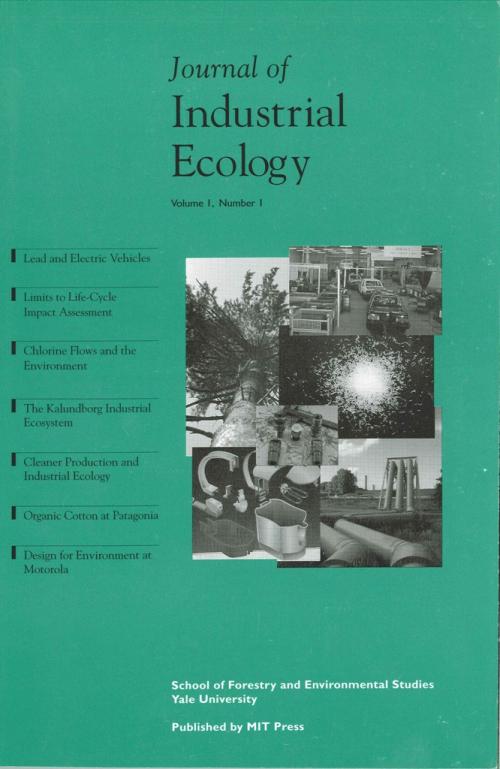 PHOTO CAPTIONS
Center Right: Frozen carbon dioxide pellets used in industrial cleaning process, eliminating need for use and disposal of potentially hazardous solvents. Photo credit: Cryogenesis.
Top Right: Disassembly line for dismantling and recovery of components and materials from end-of-life vehicles at BMW facility in Germany. Photo credit: BMW of N.A.
Bottom Right: Pipeline connecting industrial facilities in Kalunborg, Denmark for real time exchange and re-use of by-products. Photo credit: Jørn Brændgaard
Bottom Left: Exploded view of "Ukettle" hot water kettle designed for easy disassembly to facilitate repair, re-use, and recycling. Photo credit: Fitch Inc.
Center: Lead-free brass fitting developed to minimize lead occupational exposture during production and leaching of lead in water system use. Photo credit: David Johnson, AT&T.
Top Left: An Eastern white pine (Pinus strobus L.) seed tree on the Quabbin watershed lands in central Massachusetts, USA. The forest management operations on the Quabbin Watershed are the first to be certifgied on US public lands by the SmartWood program. tress of this size and quality are sustainably harvested for specialty products such as wide floor boards otherwise unavailable for the restoration of historic buildings and homes. Photo credit: Paul K. Barten.