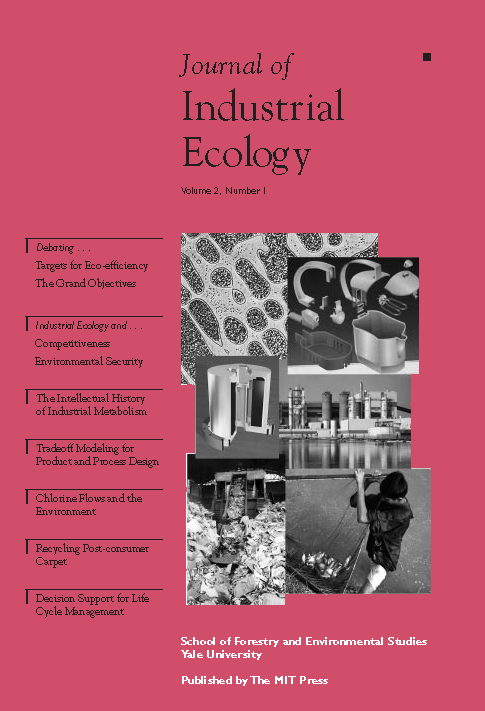 Center Right: Millar Western's pulp mill in Meadow Lake, Saskatchewan, Canada. This facility produces totally chlorine free (TCF) bleached chemi-thermo-mechanical pulp (BCTMP) with zero effluent discharge. Photo credit: Merle Prosofsky Photography, Ltd.
Top Right: Exploded view of "Ukettle" hot water kettle designed for easy disassembly to facilitate repair, reuse, and recycling. Photo credit: Fitch Inc.
Bottom Right: Fish harvested from the experimental farm in Montford Boy's Town Training Centre in Fiji in the South Pacific. Fish ponds are part of an integrated farming network—an agricultural industrial ecosystem—that includes sheep and chickens, biodigesters to process the livestock wastes for fuel, fertilizer and water purification, and crops using related by-products. Photo credit: France Bequette.
Bottom Left: Waste paper sorting at Resource Recovery Systems, Inc. materials recovery facility (MRF) in Sarasota, Florida, USA. Photo credit: Elizabeth Karter.
Top Left: Microphotograph of two-phase metal allow (Fe40Cu-7Al-5Cr) which was originally developed for testing the tolerance for accumulation of copper in recycled steel. One of a new generation of eco-materials, this alloy provides high hardness, remarkable workability at high temperatures, excellent thermal properties, and anti-virus properties.
When used in molds for glass bottles, the allow allowed for longer production runs before cleaning, improved working conditions, easy seperation of bottles from dies due to insulative film, and weight reduction of bottles. Photo credit: Nippon Steel Corporation.
Center Left: Flywheel used to store energy mechanically in an energy-efficient automobile. The flywheel is part of a hybrid drivetrain in a vehicle design using specialized computer software to optimize components for maximum mileage. Photo credit: Lawrence Livermore National Laboratories, the University of California, and the Department of Energy.